Product Description:

These Silicone hand gloves are made from high-quality food-grade silicone that helps to protect the hand's skin and prevent contact with harmful chemicals. The palm and finger areas of the gloves are covered with thick silicone bristles that quickly washes away stains, ensures sturdy grip, and can even reach into small cracks to provide reliable scrubbing. These dishwashing gloves are perfect for everyday use!
Material: 100% Food Grade Silicon

Outer Material: Rubber
Weight: >140 g
Size: 35 x 15 cm
Feature:
This soft Dishwashing Glove is made of high-quality and environment-friendly silicone. Food grade silicone.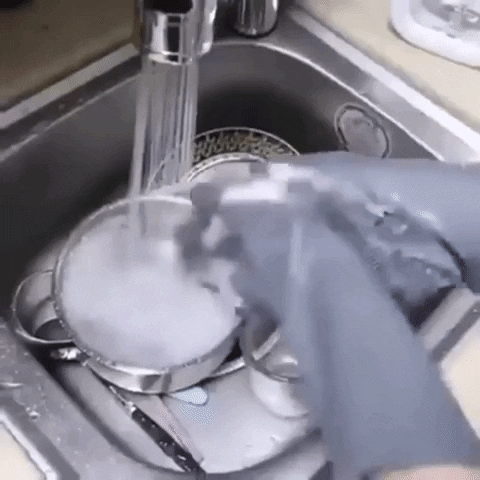 Made of high-quality food-grade silicone, Cold and heat resistant with heat resistant up to 160 degrees, can be disinfected with boiling water.
Easier to use and clean, use this silicone brush to replace your old style brush for improving kitchen hygiene.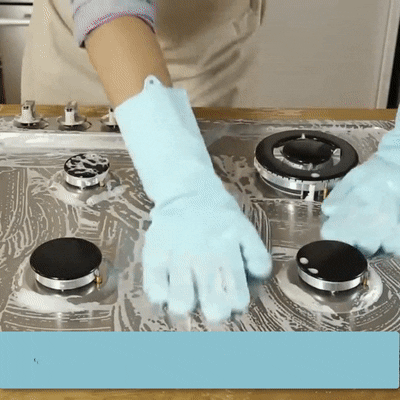 Can be used in kitchens, bathrooms, bedrooms, pet care, or washing cars.
Super Easy to Clean! Restrains Germs! Just rinse with water or put it in the dishwasher, it will have no residue. Can be Sterilized in Boiled water, Microwave or Dishwasher.
Package Included: 1 Pair Silicone Dish Scrubber Glove.